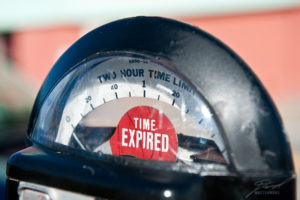 A litigant pursuing his or her rights in a New Jersey federal or state court must act with diligence, as civil claims are subject to specific statute of limitations – a defined time period where a lawsuit must be filed or the claim is considered stale or time barred. In certain instances though, the doctrine of equitable tolling can spare a litigant from a statute of limitations bar.
Under New Jersey law, the limitations period for a claim may be equitably tolled where the plaintiff:
1) has been "induced or tricked by his adversary's misconduct" into allowing the deadline to pass;
2) has been prevented from filing suit "in some extraordinary way"; or
3) has "timely asserted his rights mistakenly by either defective pleading or in the wrong forum."
Freeman v. State, 788 A.2d 867, 879-880 (App. Div. 2002)(citations omitted)(citations omitted).
Absent "intentional inducement or trickery by a defendant," however, "the doctrine of equitable tolling should be applied sparingly." Id. at 880. Moreover, equitable tolling "requires the exercise of reasonable insight and diligence by a person seeking its protection." Binder v. Price Waterhouse & Co., L.L.P., 923 A.2d 293, 299 (App. Div. 2007) (quotation omitted). "[A]ttorney error, miscalculation, inadequate research or other mistakes" do not constitute the extraordinary circumstances necessary to toll the time limit for a claim. Id.
Need help with pursuing a civil litigation claim or defending a case involving the doctrine of equitable tolling?
Contact [1] our New Jersey lawyers today.
Save
Save
Save
Save