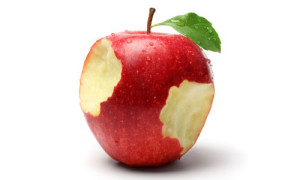 [1]Consider this hypothetical: Plaintiff accounting firm ("Accounting Firm") files a collection suit ("Action 1") against defendant limited liability company ("LLC") for nonpayment of invoices.  In LLC's answer to the Accounting Firm's Complaint, LLC raises professional negligence as an "affirmative defense."  LLC fails to retain a malpractice expert or serve an affidavit of merit pursuant to N.J.S.A. 2A:53A-26 et seq. before the discovery end date.
After the discovery deadline passes, but before the trial in Action 1 begins, counsel for LLC files a separate malpractice lawsuit against the Accounting Firm and its principals ("Action 2") asserting claims relating to the same accounting work at issue in Action 1.  Does the Entire Controversy Doctrine bar LLC from asserting its malpractice claims in Action 2 given that they arise out of the same set of facts in Action 1?  Unfortunately, New Jersey case law does not provide a clear answer.
"Generally speaking, the Entire Controversy Doctrine requires whenever possible all phases of a legal dispute to be adjudicated in one action." Prevratil v. Mohr, 145 N.J. 180, 214 (1996).  "At a minimum, all parties to a suit should assert all affirmative claims and defenses arising out of the underlying controversy." Id. (citing Cogdell v. Hospital Ctr., 116 N.J. 7, 15 (1989)).  The Doctrine is expressly incorporated by New Jersey Court Rule 4:30A, and its purposes are to encourage comprehensive determinations of disputes between parties and to avoid fragmentation of litigation. The Doctrine promotes party fairness and judicial economy and efficiency.  In fact, when an initial Complaint or Answer is filed in the Superior Court, the attorney is required to certify that he is unaware of any other litigation or arbitration pending between the parties and that he is also unaware of any persons or entities who should be joined as parties to the litigation.   Thus, the Entire Controversy Doctrine requires that a defendant "assert not only claims deriving from plaintiff's cause of action, but also any and all cross-claims and counterclaims arising out of the underlying transaction." Id. (citing Wm. Blanchard Co. v. Beach Concrete Co., 150 N.J. Super. 277, certif. denied, 75 N.J. 528 (1977)).
"The determination of whether claims must be joined in a single action depends on whether they arise from a core set of related facts." Garvey v. Township of Wall, 303 N.J. Super. 93, 100 (App. Div. 1997).  The doctrine is "intended to be applied to prevent a party from voluntarily electing to hold back a related component of the controversy in the first proceeding by precluding it from being raised in a subsequent proceeding thereafter." Oltremare v. ESR Custom Rugs, Inc., 330 N.J. Super. 310, 315, 749 A.2d 862 (App.Div.2000) (emphasis added).  In other words, a "court should not permit itself to be made a party to such strategic choices that wreak unfair results upon others." Hobart Bros. Co. v. Nat'l Union Fire Ins. Co., 354 N.J. Super. 229, 241 (App. Div. 2002).   However, if there is no factual nexus between the two lawsuits, the Doctrine will not apply. Similarly, if a claim is unknown at the time the first suit is concluded, the claim will not be barred in the second suit.
What constitutes a "subsequent proceeding" remains open to interpretation.  New Jersey courts hold that the Entire Controversy Doctrine encompasses both "matters actually litigated as well as matters that might have been thus litigated and determined." Vision Mortgage Corp., Inc. v. Patricia J. Chiapperini, Inc., 307 N.J. Super. 48, 52 (App. Div. 1998) (citing Mori v. Hartz Mountain Dev. Corp., 193 N.J. Super. 47, 56 (App. Div. 1983)), aff'd, 156 N.J. 580 (1999)).  "Because a violation of the Entire Controversy Doctrine may result in the preclusion of a claim, a court must consider whether the party against whom the doctrine is sought to be invoked has had a fair and reasonable opportunity to litigate that claim." Hobart Bros. Co. 354 N.J. Super. at 241.  "In considering that question, a court must remember that the "Entire Controversy Doctrine is not intended to be a trap for the unwary."" Id.  However, as stated above, "a court must also be sensitive to the possibility that a party has purposely withheld claims from an earlier suit for strategic reasons or to obtain "two bites at the apple." Id.
Back to the hypothetical above, an argument can be made both for and against Action 2 being considered a "subsequent proceeding" subject to the Entire Controversy Doctrine.  On the one hand, Action 2 is "subsequent" because it was filed after Action 1 and the discovery period remains open in Action 2 whereas discovery has concluded in Action 1.  That being said, Action 1 has not been fully adjudicated and LLC could technically make a motion in that case to extend discovery and/or the time to retain an expert to support its professional negligence "defense."  Our Courts need to clarify what is considered a "subsequent proceeding" to avoid situations like the hypothetical above where a practitioner can intentionally engage in piecemeal litigation to artificially extend discovery deadlines to get a "second bite at the apple" at supporting defenses and claims that would otherwise be barred in the initial case.