Trial Court Briefs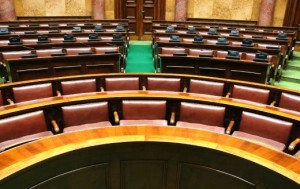 Appearing on this page are copies of briefs authored by our New Jersey attorneys on a variety of topics in civil matters that we handled at the trial court level in the Superior Court of New Jersey. These legal memoranda are provided as a courtesy to fellow colleagues, litigants and members of the public at large and may be downloaded without charge.
The arguments appearing in these briefs are fact specific to the cases that we handled, and should not be relied upon as an exhaustive review of the law on any particular subject. The publication or download of any complimentary trial court briefs appearing on our website does not establish an attorney-client relationship with the law firm of Shapiro Croland Reiser Apfel & Di Iorio, LLP.  The results obtained in these cases may vary depending on the particular facts and circumstances.
The below sampling of our trial court briefs are in PDF format and organized by subject matter.
Superior Court of New Jersey


Print This Page